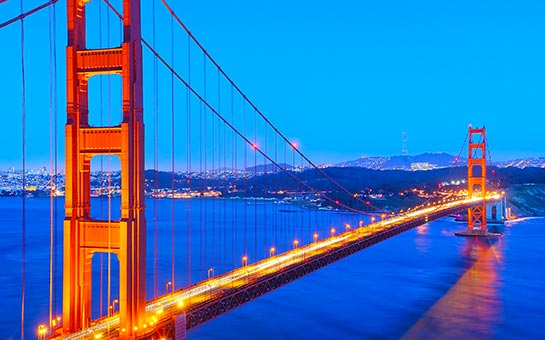 Bridge Plan Insurance provides health insurance coverage to those who are waiting for Medicare eligibility, including non-U.S. citizens (U.S. residents) but NOT U.S. citizens. Bridge Plan Insurance is available to persons who are in the age group of 60 to 95 years.
The Bridge Plan Insurance is available up to 3 months at a time, and repurchaseable up to 5 years. It is very helpful and only one of its kind insurance for elderly new immigrants who come to the U.S. on a permanent basis. As described in our guide, new immigrants are not eligible to get Medicare for the first 5 years and even after 5 years, unless they have worked in the U.S. for 40 quarters (usually, 10 years), they will have to purchase Medicare and be the age of 65 years or above.
Bridge Plan Insurance allows you to choose from the deductibles ranging from $1,000 to $10,000. After you pay the deductible, the plan pays 80% for the first $10,000 in eligible medical expenses. After that, it pays 100% up to the policy maximum. The policy maximum is $250,000 for ages 60-74, $100,000 for 70-79, $50,000 for 80-89 and $25,000 for 90-95 years.
In order to apply for the Bridge Plan Insurance, you will have to fill the paper application and submit it to us. Once we receive the application, it would go through underwriting and you may be required to go through various medical tests (at the insurance company's expense in most cases). Accordingly, the policy may be issued or may be excluded for certain conditions or denied.
The Bridge Plan Insurance is administered by Petersen International Underwriters and is underwritten by Lloyd's, that is rated A "Excellent" by A.M. Best Company.
The Bridge Plan Insurance does not participate in any PPO network. Therefore, you are free to visit any doctor or hospital of your choice.