About Us
Established in 2000, Insubuy, Inc. is an InsureTech company and an online marketplace for visitors insurance, international travel medical insurance, international student health insurance, exchange visitors insurance, and trip cancellation insurance for individuals, groups, multinational companies, international workers, and others. On insubuy.com, you can get instant quotes for various plans, make side-by-side comparisons, and make an instant purchase of most insurance plans.
Why Insubuy?
Always Providing Excellent Service
Today, Insubuy has hundreds of competitors. What sets Insubuy apart? It is not only about what we do, but about how we do it differently.
Insubuy is a full service company that firmly believes customers deserve the best. Unlike many service-oriented industries where most customers encounter the usual, unknowledgeable representative only trying to get their initial business, Insubuy provides the same excellent service when you have questions about the coverage, want to buy the insurance, and when you need post-sale administrative services or have some claims issues. These services come at no additional cost to you. Insubuy is truly your well-wisher and we are on your side every step of the way.
Licensed U.S. Based Company
We are a U.S. based company, in Plano, Texas - in the Dallas metroplex area. When you call us, anyone who answers the phone call is a knowledgeable, licensed, and experienced insurance professional in Plano, Texas, USA.
We don't exclusively work for just one insurance company; instead, we work in the best interest of you, our customer to get the most suitable coverage. Insubuy is licensed to sell insurance in all 50 U.S. states and the District of Columbia.
Accreditations
Our Values
Our Mission Statement
In our pursuit of excellence, Insubuy is committed to providing superior service to those in need of medical, trip, or specialty insurance. We uphold our core values of integrity and honesty by showing all those whom we encounter our appreciation and respect.
Our Promise
We are committed to excellent customer service and use the latest technologies in our business practices to achieve a high degree of customer satisfaction around the world.
You can depend upon us to provide excellent customer service before, during, and after the sale.
"A customer is the most important visitor on our premises.
He is not dependent on us. We are dependent on him.
He is not an interruption in our work. He is the purpose of it.
He is not an outsider in our business. He is part of it.
We are not doing him a favor by serving him.
He is doing us a favor by giving us an opportunity to do so."
-Mahatma Gandhi
Our Team

Insubuy has a team of professionals that know their field best, such as licensed insurance agents, software professionals, and other support staff. We additionally have team members that are both licensed insurance agents, as well as highly experienced senior software developers. This synergy of business knowledge combined with technical skills helps us achieve great customer satisfaction as it makes our web site easy to use, accurate, and up to date.
Our Story
In 1997, our CEO & Founder came to the U.S to work as a software engineer, where he and his wife were looking for a better future for their family.
When his parents came to visit them in the United States for the first time in 2000, they purchased travel insurance from their home country. Sometime after arriving in the U.S., his father fell gravely ill and bills began piling up. They expected help from the foreign insurance company; however, they were not able to get any proper assistance or service from them. Luckily, our CEO & Founder was able to send his parents back home where his father was able to receive treatment for his condition.*
*Note: This is not possible for most serious medical conditions. Please don't depend upon this.
Our CEO & Founder and his family suffered greatly during that time. He became intrigued by the fact that just like him, there must be thousands of others who live in the U.S. who invite their parents and relatives to visit the U.S. At that time, U.S. based companies offering international travel medical insurance primarily focused on U.S. citizens traveling abroad, such as missionaries. He decided to step up and create proper solutions for travelers to the U.S. He left his lucrative profession as a software engineer and chose to change his career to help others avoid the suffering he and his family had faced. He founded Insubuy primarily to offer visitors insurance from U.S. based companies. After immense efforts and years of work, he was able to convince U.S. based insurance companies to provide insurance products with features better suited toward visitors to the U.S.
One person's concern about their problem created a company that has now served millions of customers and continues to do so.
Providing insurance to our customers is much more than just business for Insubuy, it is truly a mission to serve the community.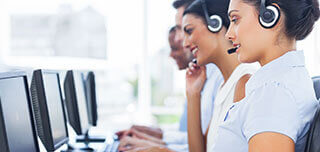 Customer Service
Do you need help or have questions? Licensed insurance representatives are available over the phone 7 days a week.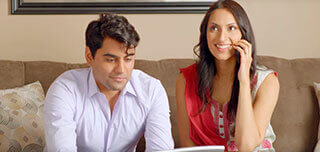 Video Commercials
Watch our video commercials to learn how Insubuy is your well-wisher and always eager to help.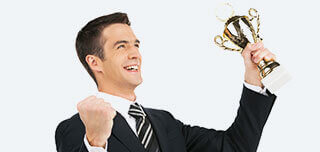 Achievements
Insubuy is a winner of multiple awards for its outstanding service and being a leader in the market.