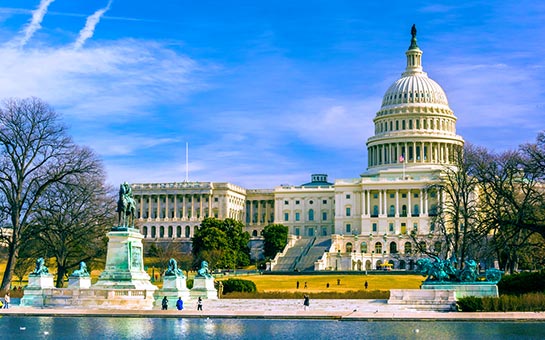 Atlas Premium America insurance is a high end comprehensive visitors health insurance that includes coverage for acute onset of pre-existing conditions up to that policy maximum for relatives visiting USA.
When your relatives are traveling to the U.S., everyone is excited to see each other after such a long time apart. Visiting family is eager to meet their grandchildren and look forward to having a good time with family, as well as touring the country.
However, in all that excitement over the trip, it is very important to remember to purchase visitors health insurance in case they get sick or injured unexpectedly while visiting the U.S. Healthcare expenses are very high in the U.S., and it is quite unaffordable for most people to pay out of their pocket for major expenses.
Wide PPO Network
Atlas Premium America insurance participates in First Health PPO network. Therefore, there are many participating doctors and hospitals all across the country. Providers that participate in the PPO network can bill the insurance company directly, and would charge only the network negotiated fees.
Flexible
With Atlas plans you have the flexibility to customize many of the following elements.
Purchase Duration:

5 days to 364 days.

Extension:

You can extend for any number of days.

Cancellation:

In case of early departure, you will get a pro-rated refund minus a $25 cancellation fee, provided no claims have been filed since the original effective date.

Deductible Choices:

Starting from $0 and up to $5,000.

Policy Maximum Choices:

Ranging from $50,000 to $2,000,000.
Higher Coverage
Compared to classic Atlas America insurance, there are several enhancements in Atlas Premium America Insurance:
Accidental Death and Dismemberment (AD&D) amount of $100,000 for people aged 18-69 is included in the coverage, no need add the optional coverage.
Higher benefit limits for:

Trip interruption
Loss of checked luggage
Natural disaster benefit
Therefore, those who are looking for the absolute best in visitors insurance will find the Atlas Premium America to be an excellent comprehensive visitors health insurance plan.