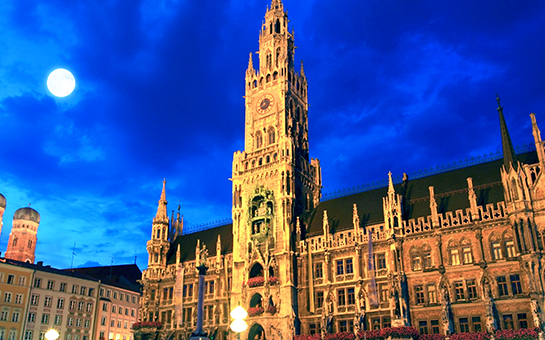 Global Mission Medical Insurance is administered by International Medical Group (IMG); the underwriter for Global Mission Medical Insurance is Sirius International Insurance Corporation, a White Mountains Insurance Group company, and is rated A "Excellent" by A.M. Best.
Global Mission Medical Insurance plans offer policy maximums from $1,000,000 up to $8,000,000 per individual and has choices of deductibles ranging from $250 up to $25,000. Global Mission Medical Insurance provides coverage in two areas:
Worldwide
Worldwide excluding U.S., Canada, China, Hong Kong, Japan, Macau, Singapore and Taiwan
Global Mission Medical Insurance is available to individuals and families of all nationalities who are involved in missionary work. U.S. citizens must reside abroad or plan to leave the U.S. on their effective date and plan to reside abroad for at least six of the next 12 months. Non-U.S. citizens may reside anywhere, including their country of citizenship, although certain eligibility restrictions may apply to non-U.S. citizens residing in the United States. Persons between the ages of 14 days and 74 years old may apply for coverage. Persons older than 74 years of age are not eligible. Certain other restrictions may also apply.
Global Mission Medical Insurance has five plans to choose from:
Bronze
Silver
Gold
Gold Plus
Platinum
The Global Mission Medical Insurance plans include many comprehensive medical benefits, some plans offer more coverage and/or benefits than other plans; only the Platinum plan includes coverage for maternity. Availabilty of the following additional coverages is dependent on the plan option: Global Term Life Insurance, Accidental Death & Dismemberment, Terrorism, Adventure Sports, Dental and Vision.
The Global Mission Medical Insurance plans Gold, Gold Plus and Platinum are Comprehensive Coverage plans. Global Mission Medical Insurance - Bronze and Silver options are Fixed Coverage plans, meaning it has specific limits for various procedures. In other words, the bronze and silver plans are affordable, low-cost annually renewable major medical insurance.
Global Mission Medical Insurance participates in the UnitedHealthcare PPO network, which is a very widely recognized PPO network all across the United States. When you visit the provider in the network recomended by the Medical Concierge, your deductible is reduced by 50% and co-insurance is waived. Outside of the United States, members can use the International Provider Access online search to secure international care. Please review the brochure for complete details.