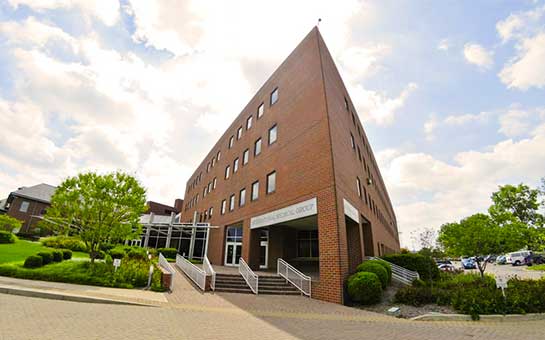 About International Medical Group (IMG)
International Medical Group (IMG) is an award-winning provider of global insurance benefits and assistance services. For more than 30 years, IMG has enabled its members to worry less and experience more by delivering the protection they need, backed by the support they deserve.
What Does International Medical Group (IMG) Do?
International Medical Group provides international medical insurance products to vacationers, those working or living internationally for short or extended periods, people traveling frequently between countries, and those who maintain multiple countries of residence. To meet the needs of its members, IMG has developed a comprehensive range of major medical, life, dental, and disability products.
But providing world-class products and benefits is not enough. Since 1990, IMG has supported millions of people in almost every country with customer service that's second to none. Their dedicated team of international, multilingual specialists and highly trained customer service professionals back the needs of IMG members with the services they need.
Why Choose IMG Insurance?
International Medical Group (IMG) understands that the reasons to travel internationally are many and varied - that's why the services they offer are too. With IMG, members receive:
A Single Resource.

IMG offers a full line of international medical insurance, trip cancellation and stop loss programs, as well as 24/7 emergency medical and travel assistance to meet the needs of anyone traveling or residing away from home.

Global Support.

With offices and partners across the globe, IMG provides the support you need, when you need it. In fact, it's the corporate mission of IMG to be there to protect and enhance your health and well-being.

Service Without Obstacles.

IMG's team of international, multilingual specialists is accustomed to working in multiple time zones, languages, and currencies. Their global reach allows them to work without barriers.

Accessible Technology.

Log on to the secure, 24-hour online portal, myIMGSM, to submit and view your claims, manage your account, search for providers, Live Chat with representatives, and more.
International Provider AccessSM. In addition to International Medical Group's expansive PPO network available for treatment received within the US, their proprietary IPA network of more than 17,000 accomplished physicians and facilities allows you to access quality care worldwide. IMG's direct billing arrangements can also ease the time and upfront expense at select providers.

Financial Stability.

International Medical Group's globally recognized underwriters, A- rated SiriusPoint Specialty Insurance Corporation and certain underwriters at Lloyd's, offer the financial security and reputation demanded by international consumers.

International Emergency Care.

When you're away from home and a medical emergency occurs, you may not be able to wait for regular business hours. With IMG's on-site medical staff, you have 24-hour access to highly qualified coordinators of emergency medical services and international treatment.
IMG Is a Global Family of Companies
Over the years, IMG has established several subsidiaries to best serve their unique clients. These subsidiaries serve as divisions of the company and ensure seamless integration of IMG's products and services:
AkesoCareSM: A URAC-accredited international healthcare management company that provides medical management and clinical services across the globe.
IMG-Stop LossSM: Develops, sells, underwrites and administers medical stop-loss insurance products for self-funded employers.

International Medical Administrators:

A licensed third-party administrator that processes insurance claims on behalf of IMG's members and self-insured organizations.

Global Response:

UK-based Global Response offers 24/7 emergency medical assistance to policyholders, as well as claims and logistics support to insurance providers and clients worldwide.

ALC Health:

An award-winning, UK-based international medical insurance provider that has been protecting the health of private clients, companies and organizations across the globe for more than 15 years.
International Medical Group, Inc.
2960 North Meridian Street
Indianapolis, IN 46208