Insurance Plans Available
Insubuy specializes in international medical insurance for persons traveling for tourism, business, or immigration to USA and other countries. U.S. based travel insurance plans are superior to the many travel insurance plans available in other countries, which can be severely limited.
Visitors to USA
Travel Outside USA
Group Travel Insurance
New Immigrants Health Insurance
Why Partner with Insubuy
Insubuy provides a one stop shop web site for you and your customers, for FREE. You will have a single point of contact for all your support needs by contacting us if you need assistance. Our licensed professional agents are there to help you 7 days a week.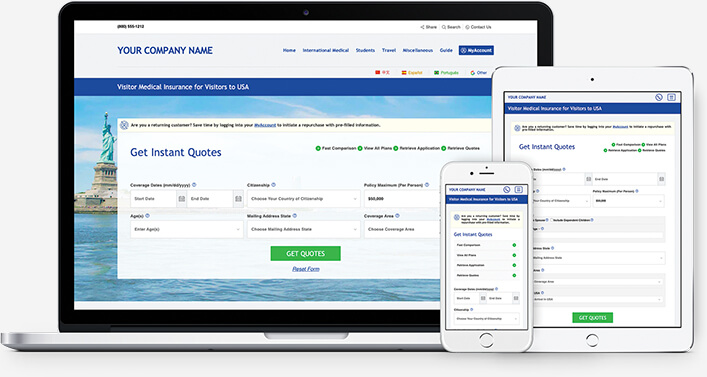 Insubuy Partner Advantages
Commissions
We provide higher commissions. While insurance companies start new agents at much lower percentage, you can take advantage of our own production and start at a higher level.
Support
We understand your core business is visa and immigration consultancy, and not selling travel insurance. To alleviate any apprehension you may have the experts at Insubuy understand insurance very well and are available every day for advice and support.
Technology
Insubuy deploys the latest innovative technology to stay ahead in the industry. Your white-labeled web site will have your contact information where you or your clients can get instant quotes from several providers as well as make an instant purchase online.
Partner with Insubuy today!
Enhance your portfolio and customer satisfaction.