Insurance Plans Available
Insubuy specializes in international trip protection insurance for people traveling worldwide. Whether you focus on vacation travel, student travel, or business travel; Insubuy has products well suited to your customer's needs. We make it effortless for you to be more competitive as a travel agent and offer many U.S. based trip insurance products to increase your customer's satisfaction.
Trip Cancellation Insurance
Why Partner with Insubuy
If you already have a website, you can link it directly to us for instant quotes and purchase. If you don't have a website, Insubuy gives you one; your website is a white-labeled, customized URL that is only used by you and your customers. We provide ongoing support to you when you need assistance, our own agents are available 7 days a week to be there for you when you need it.
So many free features offered to partners at no cost is unheard of in the industry!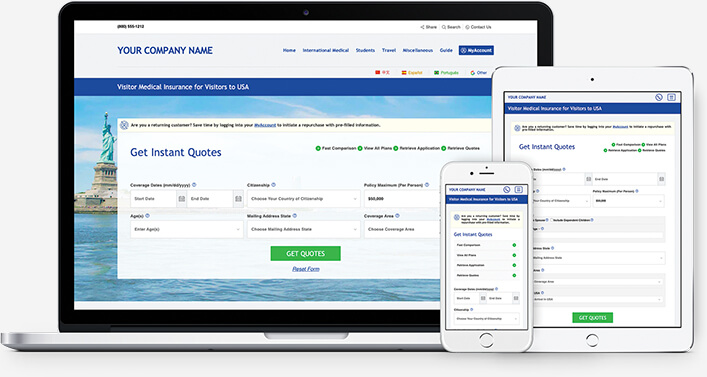 Insubuy Partner Advantages
Commissions
Partners of Insubuy receive high commissions. Typically, when you start out, you receive a low percentage commission that increases based on your production. By collaborating with us, we start you at a higher level immediately.
Support
We understand that travel agents' primary focus is planning their customer's trips away from home, so we offer our support and expertise to you before and after a sale to help you and your customer protect their travel plans by choosing trip protection insurance that best fits their needs.
Instant Quotes & Purchase
Whether you have an individual, a family, or corporate groups, you and your customers can get instant quotes from multiple products, compare the plans side by side, and make an instant purchase online.
Partner with Insubuy today!
There is no cost or disadvantage for you to be our partner.