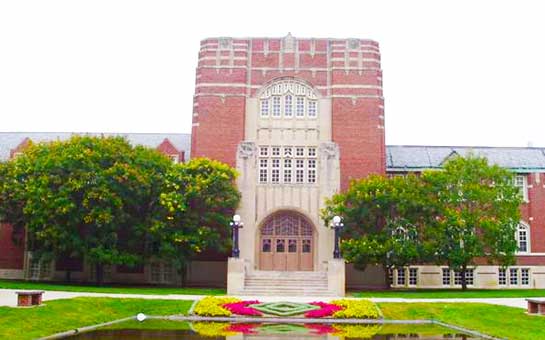 Purdue University International Student Insurance
Purdue University, located in West Lafayette, Indiana, was established in 1869 and opened in 1874. It was named after John Purdue, its main founder and benefactor. It was founded under the Morrill Land-Grant Colleges Act with the purpose of establishing a college of science, technology, and agriculture. The second university president, Emerson White, pushed for a more liberal curriculum to benefit students not just professionally but also personally. Women first enrolled in the fall of 1875. The school colors are old gold and black, and its mascot is the boilermaker.
On Campus
One of Purdue's distinguishing academic programs is aviation. It offered the first college credit in flight training, the first bachelor's degree in aviation studies, and established the nation's first university airport, Purdue University airport. By the mid-20th century, that pursuit expanded to spaceflight: The school boasts more than 20 astronauts as alumni. Purdue also established the first online writing lab (OWL) in 1994, an online reference for English grammar, style, punctuation, and general writing tips and instruction. It's also known for its professional degree programs in pharmacy and veterinary medicine.
In addition to the main campus, Purdue has five satellite schools scattered throughout the state of Indiana.
Notable Alumni
Notable Purdue alumni include Neil Armstrong, the first man to walk on the moon; Eugene Cernan, the most recent man to walk on the moon; Samuel Allen, CEO of John Deere; Brian Lamb, co-founder and CEO of C-SPAN; author Booth Tarkington; and comedian Jim Gaffigan.