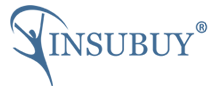 (866) INSU-BUY
®
467-8289
8 AM-9 PM CST. Mon-Fri
8 AM-5 PM CST. Sat-Sun
All calls answered in USA
only by licensed agents
Source ID : visitorsmedical
Print ID Card for HCCMIS Insurance Plans
Please enter certificate ID and date of birth of the insured person and click on 'Get ID Card'. A new window will open that will show the ID card. Right click on that window and a pop up menu will show up that has 'Print' menu item. Click on it to print the ID card.
It may take up to 30 minutes after purchase before you can print the ID Card.

If you still get the error about 'Invalid combination of certificate number and date of birth', it means that the insurance company is having some technical issues/delays on their end. The insurance company has already been notified and they are aware of this problem and are working on it to fix it as soon as possible. This situation is completely beyond Insubuy's control. Please note that as the problem is on insurance company's end, it would be the same problem no matter from where you purchase this particular insurance plan. Insubuy is NOT causing any delays and Insubuy itself is not having these technical problems.