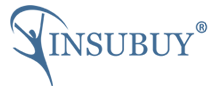 (866) INSU-BUY
®
467-8289
8 AM-9 PM CST. Mon-Fri
8 AM-5 PM CST. Sat-Sun
All calls answered in USA
only by licensed agents
Source ID : Insubuy
Once your fiancè[e] enters the U.S., marriage must occur within 90 days of his/her arrival. Unfortunately, you may encounter hardship enrolling your fiancè[e] into your domestic health insurance plan (mostly provided to you by your employer), until marriage and in most cases for a certain duration after marriage.
Also, as a newly arrived person in the U.S., your fiancè[e] would not be eligible for regular domestic health insurance. The majority of companies require the person to be a resident of the U.S. for 6 months, 12 months or 2 years at the most. Many companies also require that the person either be a U.S. citizen or lawful permanent resident. And your fiancè[e] would not be able to satisfy those requirements.
As an interim solution, we have an excellent insurance product available exactly for the persons like your fiancè[e].
Patriot America is available for policy maximums from $50,000 to $1,000,000 and various deductibles ranging from $100 to $2,500.
Patriot America can be purchased from 5 days to 2 years. As long as you purchase it for a mininum of three months initially, Patriot America is renewable for as little as 5 days at a time, you have to pay only for the duration you need. You can get instant quotes of Patriot America and make an instant purchase.
Patriot America is a comprehensive coverage plan and has an extensively large PPO network called Coventry/First Health PPO network all across the U.S.
Patriot America insurance is underwritten by Sirius International that is rated A "Excellent" by A.M. Best and is administered by International Medical Group(IMG).
Brochure
How Plan Works
Certificate Wording
Provider Directory
Paper Application
5 days Renewable
Rx Discount Card
Optional Coverages
Reviews
FAQ