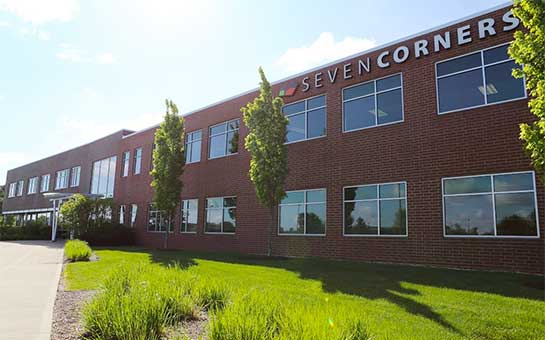 About Seven Corners
What We Do
Seven Corners, Inc. is an innovative and service focused international travel insurance and specialty benefit management company. Our customers include international travelers, agencies of the U.S. government, foreign governments, corporations, and various types of insurance companies. With a business model based on innovative products and customized service levels, we work to consistently exceed our customers' needs and expectations. Seven Corners is privately held and strategically headquartered near Indianapolis in Carmel, Indiana.
Our Story
Our brand tells our story and points to our key differentiators — customized service levels and innovative products and services. We believe our continued growth year over year since inception is directly related to our commitment to these two ideals.
Mission Statement
At Seven Corners, we deliver innovative and thoughtful insurance and benefit solutions through our friendly, customer-centric approach. Maintaining a meaningful relationship with a diverse set of partners, we strive to create a safe and secure world by offering risk programs and customized management solutions that exceed our customers' expectations. With a human touch and a sincere attitude, at Seven Corners, Inc. we provide unparalleled service, reliable products and unmatched results - all under one roof.
Vision Statement
Seven Corners seeks to continually and thoughtfully provide the highest standard in insurance and benefit services to our growing and diverse customer base throughout the world. In doing so, we continually innovate our products, cultivate productive relationships with our partners and affiliates, and proactively create and implement new solutions for the benefit and security of our clients.
Our History
Seven Corners, formerly known as Specialty Risk International, was founded in 1993 by Jim Krampen and Justin Tysdal, who saw a need in the international insurance market for an emphasis on customer service. Bill Tysdal joined them in 1995, and together they established a small team which grew quickly and succeeded in differentiating Seven Corners from the existing competition. The company began with a single travel insurance product. Today, we service the needs of hundreds of thousands of members worldwide, through a diversified portfolio of products and services.
Our presence in the marketplace includes:
Developing, distributing and servicing an assortment of travel insurance plans
Administration of government plans and programs
Managing General Underwriter for various types of insurance products
Licensed Third Party Administrator (as required in certain jurisdictions of the United States)
24/7 Travel Assistance Services via our in-house team, Seven Corners Assist
Marketing of selected domestic insurance products
Nurse Triage
Medical Case Management services
International PPO Vendor
Who We Are
The Seven Corners team believes in community — at work, at home, and across the globe. Our culture is strongly connected to our ability to extend a sense of community to our customers no matter where they are. This can be as simple as guiding a customer to choose the best benefits for his or her needs or as complex as managing an emergency medical evacuation halfway across the globe.
On a day-to-day basis, we work with our company values at the heart of our efforts:
Customers come first.
We innovate.
We do the right thing.
We own the solution.
We are precise.
Leadership
Our leadership team has an open door policy, and innovation and thinking outside the box are encouraged and applauded. It is not uncommon for employees to present ideas and suggestions to members of the executive team, who frequently walk through the building to chat with and encourage employees.
Seven Corners
303 Congressional Boulevard
Carmel, IN 46032