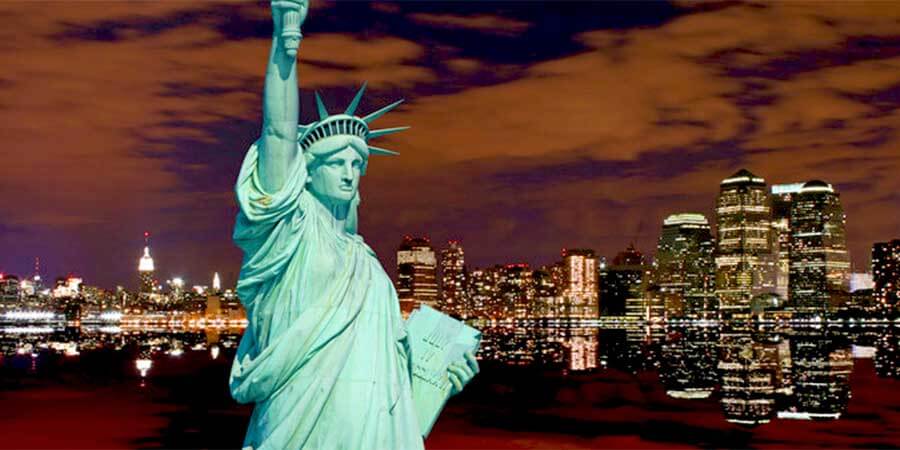 Inbound USA insurance is a scheduled benefit medical insurance plan for visitors traveling to the USA. Inbound USA insurance is a low cost visitor health insurance.
Inbound USA insurance is administered by Seven Corners. Inbound USA insurance is underwritten by Lloyd's and it is rated A ("Excellent") by A.M. Best.
Inbound USA insurance is available from 5 days to 364 days. You can get instant quotes of Inbound USA and make an instant purchase. You can purchase insurance online on this website or call us to complete an application over the phone. Either way, you will receive an extension notice in an email, 2 weeks before its expiration. You can extend online at any time or you can call us.
Inbound USA is available for policy maximums of $50,000, $75,000, $100,000 or $130,000 ($50,000 or $70,000 for age 70+) and deductibles of either $0, $50 or $100 ($100 or $200 for age 70+).
You can visit any doctor, hospital or provider in the U.S. Inbound USA insurance is a limited coverage plan and pays a fixed amount for each medical procedure. You have to pay the difference no matter how high the difference is. In other words, the plan pays fixed amounts and your out of pocket liability is potentially unlimited.
You can view all the details of the Inbound USA plan in the brochure. You can get instant quotes and get instant coverage with credit card payment. No medical exam needed. All you need is your birth date and passport number.
Pre-Existing Conditions: Inbound USA insurance covers acute onset of pre-existing conditions up to the chosen policy maximum (as per schedule of benefits) for persons below the age of 70 years.