Insurance Plans Available
Insubuy specializes in international student medical insurance for students studying abroad in the USA, Canada, UK or any other country. Whether your international students are studying inside the US on an F1 visa or a J1 visa, or studying in another country, Insubuy has the right international student insurance plans for you. Our plans meet the requirements of many universities throughout the country, and can be kept for the duration of study; unlike many overseas student insurance plans in the home country that are available only for 3 months and don't meet university requirements.
F1 Visa Medical
Insurance
Study Abroad
OPT
J1 Visa Medical
Insurance
Why Partner with Insubuy
Insubuy provides you with a customized web site using your contact information. Insubuy's licensed insurance agent staff is available 7 days a week to help you and your customers. No other wholesaler in our industry provides such a customized web site along with expert support.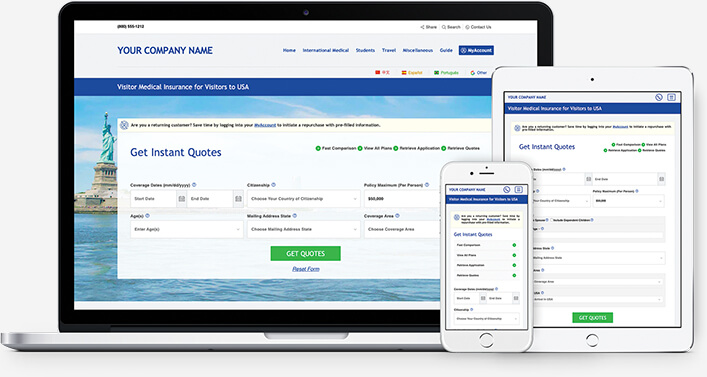 Insubuy Partner Advantages
Commissions
We provide attractive commissions. Additionally, you have the potential to earn production based bonuses where you can combine the premium from various insurance companies.
Support
We completely understand that your core business is not selling medical insurance. Therefore, Insubuy's staff is always available to help you select the most suitable student insurance for your scholars.
Technology
Insubuy uses the latest technology to service you and your customers. We provide a customized web site so that you and your students can easily get instant quotes from various plans, compare them side by side, and make an instant purchase online.
Partner with Insubuy today!
You have nothing to lose.