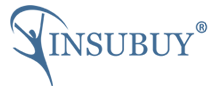 (866) INSU-BUY
®
467-8289
8 AM-9 PM CST. Mon-Fri
8 AM-5 PM CST. Sat-Sun
All calls answered in USA
only by licensed agents
Source ID : Insubuy
Term Essential vs. Term Elite
Printer Friendly
Product:

Features:

Provides guaranteed level death benefit coverage. Premiums are guaranteed for 10, 15, 20 or 30 years depending upon the level premium period selected. Conversion to a permanent life insurance policy is available until the earlier of the end of the level premium paying period or age 65, but never less than 5 years. This privilege can also be exercised if the insured has added Waiver of Premium benefit to the policy.

Provides guaranteed level death benefit coverage and guaranteed premiums for the entire coverage period selected. Three level premium durations (10, 15 or 20 years) are available. Conversion to a permanent life insurance policy is available to age 65 or 5 years from issue, whichever is later. This privilege can also be exercised if the insured has added Waiver of Premium benefit to the policy.

Quotes Available for Ages:

18 - 75 (10 year term)
18 - 70 (15 year term)
18 - 65 (20 year term)
18 - 45 (30 year term)
Note: Maximum issue ages differ in Maryland, New York, and Washington.

18 - 75 (10 year term)
18 - 70 (15 year term)
18 - 65 (20 year term)
Note: Maximum issue ages differ in Maryland, New York, and Washington.

Premium Structure:

Premiums are guaranteed to be level for 10, 15, 20 or 30 years, and then increase annually until the end of the premium payment period. There are two annually increasing premium scales after the initial level period: scheduled premiums and maximum contract premiums. The company has the right to change the premium up to the contract maximum set for the policy. Premiums increase annually after the guarantee period. 2

Premiums are guaranteed level for either 10, 15 or 20 years. After the level premium-paying period, premiums increase annually.

Coverage Available:

$100,000 - $65 million2

$100,000 - $65 million2
1 Term Elite and Term Essential are issued by Pruco Life Insurance Company, an AZ corporation, except in New Jersey and New York, where the issuer is Pruco Life Insurance Company of New Jersey. Both Pruco Life companies are located at 213 Washington Street, Newark, NJ 07102. Both are Prudential Financial companies. Each is solely responsible for it's own financial condition and contractual obligations. All guarantees are based on the claims paying ability of the issuing company. (Pruco Life CA-COA 3637). The policy form numbers for Term Essential and Term Elite are PLTIC-2003 and PLTI-2000, respectively.

2 Face amounts are subject to our underwriting guidelines.
Life insurance products are provided by licensed insurance agent/broker,
Jagruti Khatri
.