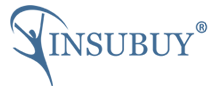 (866) INSU-BUY
®
467-8289
8 AM-9 PM CST. Mon-Fri
8 AM-5 PM CST. Sat-Sun
All calls answered in USA
only by licensed agents
Source ID : patanet
Inside USA:
When seeking medical care, mention the PPO name, not the plan or company name.
Most insurance plans from IMG participate in the Coventry/First Health PPO Network. The Coventry/First Health PPO Network is a separately-organized network of approximately 500,000 physicians and 4,700 privately owned and operated hospitals. There are numerous doctors and hospitals that participate in this network in every major city in the U.S.

Except Visitors Care, all plans that participate in the Coventry or First Health provide the advantage of network negotiated fees when you use the providers in the network.

All of your claims will be handled by IMG in the USA. You never have to contact the carrier, Sirius International, for any purpose whatsoever.
Outside USA:
IMG has a network all over the world. Outside the USA, some of the providers are contracted with IMG for direct billing, but there is no network negotiated fee arrangement. You are free to visit any hospital, doctor or provider, and you may have to first pay and then get reimbursed from the insurance company by filing a claim form. The doctor's office or local hospital has a choice to be paid by the patient or by the insurance company. However, for larger eligible expenses like hospitalization/surgery etc, the insurance company can make arrangements for direct payment to the provider.
International Provider Access (IPA)