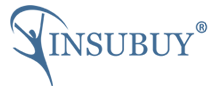 (866) INSU-BUY
®
467-8289
8 AM-9 PM CST. Mon-Fri
8 AM-5 PM CST. Sat-Sun
All calls answered in USA
only by licensed agents
Source ID : plans
Flight Guard Insurance - Travel Guard Flight Insurance
Flight Guard insurance from Travel Guard provides accidental death and dismemberment insurance while you traveling in the flight. FlightGuard insurance is administered by Travel Guard and underwritten by National Union Fire Insurance Company of Pittsburgh, PA, which is part of Chartis.
Flight Guard insurance is available for one trip of any length up to 365 days. It will provide you coverage for any number of flights you take during your trip.
Flight Guard insurance is a very simple type of insurance with one benefit, accidental death or dismemberment. You can choose the policy maximum from $100,000 to $500,000 in the increments of $100,000. The price is $9 for every $100,000 of coverage, and there is an application fee. In case of accidental death or loss of two limbs, the insurance will pay the full policy maximum amount. In case of loss of one limb, the insurance will pay 50% of the policy maximum amount.
You must buy Flight Guard insurance before you depart on your trip. Once you depart on your trip, you can not purchase it as there is no one way flight insurance.
Flight Guard insurance will provide you coverage in a regularly scheduled commercial plane but not private plane or while you are learning to flight the airplane.
When purchasing the insurance, you can designate a beneficiary in the enrollment form. In case of an accident, your beneficiary can easily claim by contacting TravelGuard.
Not available in NH, NY